Our Vision
Our vision is to be a trustworthy supplier in the aluminium slugs sector,
improve environmental sustainability and support at the same time society and future generations. Aluminium, although the third most abundant metal in the Earth's crust, is still a finite natural resource. Therefore, as industry leaders and ambassadors, we aspire to do our best in its proper and innovative use, its management and recyclability.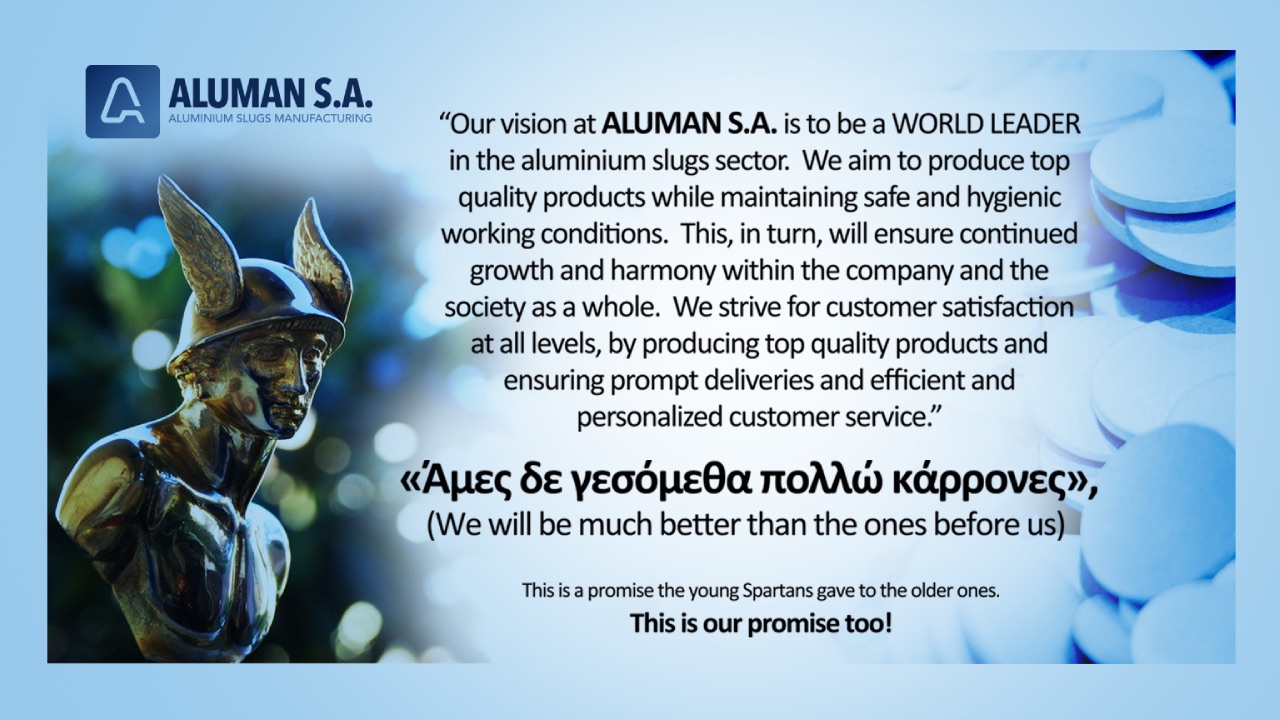 Our Mission
Our mission is to ensure the continuous and seamless flow of products and services to our customers anywhere and anytime, always with the highest quality, reliability and expertise.
We strive for customer satisfaction at all levels, by producing efficiently top quality, promptly delivered products by implementing personalized and flexible customer service.