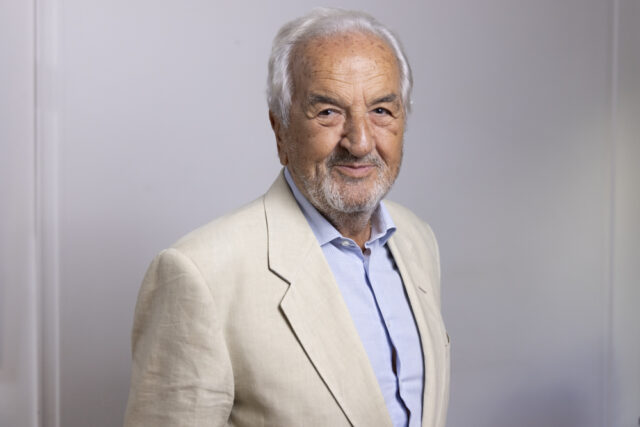 Panos Manias
alumadmin
Founder of ALUMAN S.A
Panos Manias is the Founder of ALUMAN S.A. He holds a BA in Business Economics and International Commerce from the Athens University of Economics and Business. He started his career working for Viohalco S.A., but soon after he decided to start his own business.
In 1965, with the close collaboration and support of his previous employer, he founded Aluminoplastiki S.A., a company specializing in the manufacturing of aluminium collapsible tubes, aerosol monobloc cans and bottles. In 1975, he strategically decided to vertically integrate his operations by producing his own key raw material through the acquisition of Roal S.A., a company situated at Inofyta, Viotia.
In 1986, ALUMAN S.A. in its present form was created, through the merger of Aluminoplastiki and Roal. In 2000 the two production sites were consolidated into one site at Inofyta, Viotia. Panos Manias, in his professional career, which has spanned more than half a century, has proved to be an inspirational and visionary entrepreneur. His personal and business integrity, together with his determination on focusing on personal relationships, have been passed on to the next generation of ALUMAN and continue to be the key drivers of the company success.